Growing up my parents didn't let my sister and I play video games... well unless we were traveling, I had a Gameboy
and my sister had a Sega Game Gear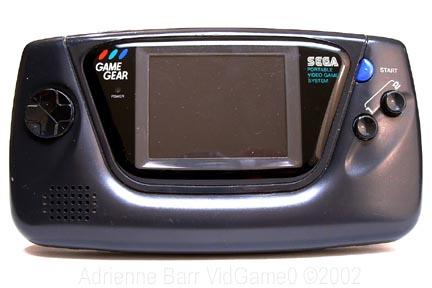 Yeah, we were COOL! I was that kid who came over to your house and wanted to play Duck Hunt because the novelty hadn't worn off.
Anyway, my family got it's first gaming system about two years ago when we got my Dad a Wii for Father's Day. Then we got the Wii Fit last Christmas... AND after I was married and out of the house my Uncle bought my mom Beatles Rock Band for her birthday this year. We go through Wii spurts at my parent's house and are still by no means serious 'Gamers'.
This Christmas my parents bought the Hubs and I Wii... or more like bought me Wii because Hubs was never a huge fan and I.LOVE.Wii.TENNIS! I was really excited, but Hubs looked at it an an opportunity to get
other
games. He looked into PacMan for the Wii and Burger Time, his two favorite games he used to play on Nintendo. In the end he bought a
refurbished Nintendo NES
.
He was beyond excited when it came in the mail Saturday!
From
The Nintendo Repair Shop
's Website -
"Refurbished units undergo cleaning, extensive testing, and replacement of bad components"
Hubs set it up immediately and spent a good part of the rest of the weekend playing Burger Time (the only game we have so far).
So in 2010 I went from zero gaming systems to two! Any suggestions on games? I KNOW I want Tetris and Mario Bros, but what else?
P.S. We also bought a new TV stand this weekend, that I'm picking up tonight. I'll probably post about it tomorrow.